A person with an addiction to Drugs, when seeking help needs a defined program that will match their needs. The Treatment Referral Program is designed to do just that. By interviewing the addict and speaking with numerous facilities and programs, we can find an organization nationally that will provide the appropriate assistance.
Some of the programs that we are forming relationships with to help formulate our referral program are.
Stewart Marchman - Detox Vacation
Florida Drug Rehab and Treatment Centers
Ambrosia Treatment Center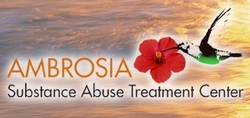 Gateway Community Services
Serenity House
Community Outreach Services Inc.